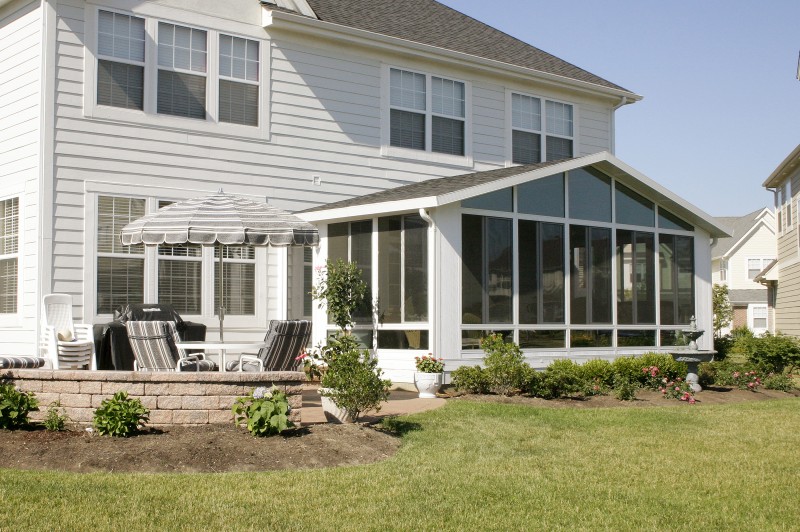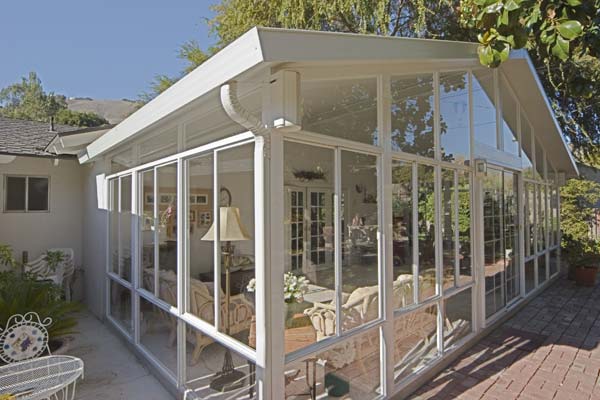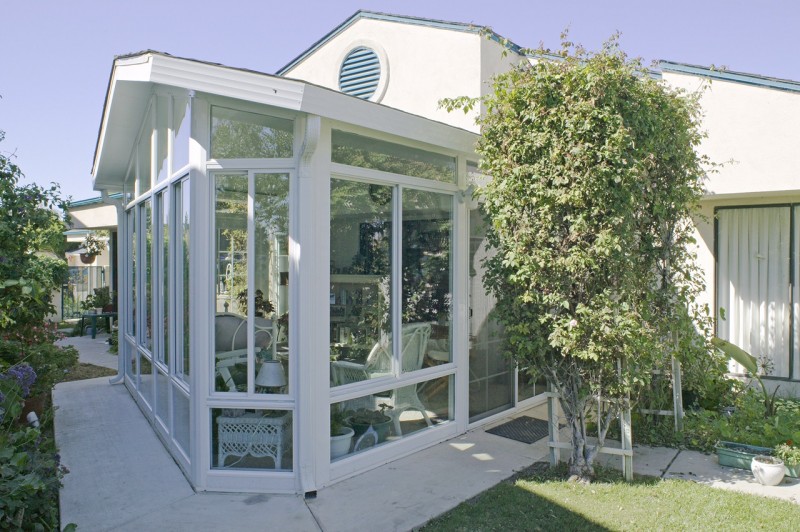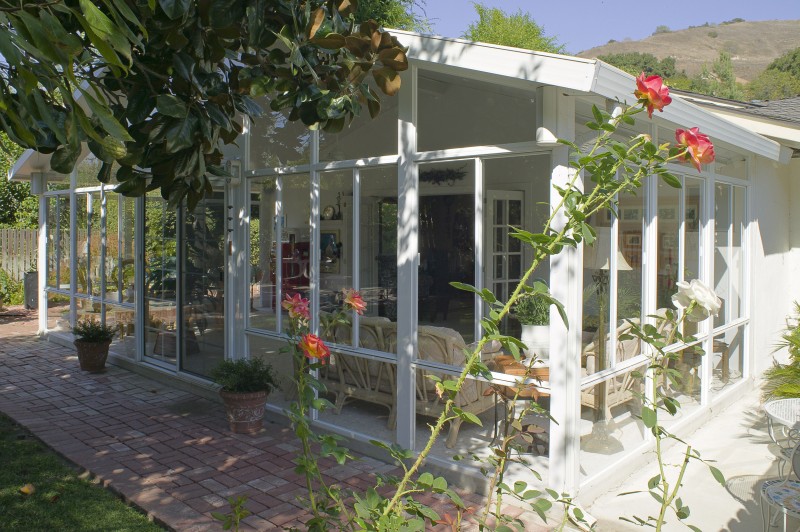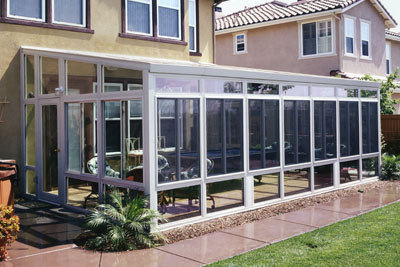 At Southern California Sunrooms, we custom-build your sunroom to be totally compatible with the existing style and aesthetics of your home, and to have that same look and feel, rather than an add-on afterthought which bears no relationship to the rest of the structure. In this bright, open room, you'll be protected from weather, bugs, and wind, so you can have an ideal place to enjoy the beauty of your surrounding landscape.
Your glass and screen shelter will afford you an ideal opportunity for enjoying the golden outdoor sunshine without being inconvenienced by any of the hassles which might detract from the experience. One of today's most popular home improvement ideas, sunrooms can significantly increase the value of your home, while also providing lots of extra living space for your leisure time. Best of all, construction of your new sunroom is much less intrusive than conventional construction would be, so you and your family won't be inconvenienced by all the activity and mess of a major project.
WHAT WE DO
Sunrooms
---
Patio Rooms
---
Solid Patio Covers
---
Lattice Patio Covers
---
Commonly ask Questions?
Are design consultations really free?
Yes, they are. We offer free consultations because we are anxious to expand our family of satisfied customers, and because we want more homeowners to know about the superior services we provide.
How long does it take to construct a sunroom?
While each sunroom or patio room project is unique in its own way, when all the needed materials are on-hand, your new sunroom can be in place in as little as a week. This means that any inconvenience to your household will be minimal.
Do I have to get on a waiting list to have my new sunroom constructed?
Regardless of how busy we are, we are always prepared to consult with you about your needs and desires for a new patio room or sunroom. Once the design has been firmed up, we are almost always ready to proceed right to the construction phase of the project, with no waiting on your part.
What is the cost of a new sunroom?
Costs vary greatly, depending on what you'd like to have included in your new sunroom. An accurate estimate can be arrived at after we have consulted with you about the projected design of the structure, because by then we'll have an understanding of size, features, and materials needed.
Commonly ask Questions?
FREE
DESIGN CONSULTATION
Our professional design consultants are always standing by, ready to offer their knowledge and experience to homeowners who may have a vision of additional leisure living space for their residence. All questions are cheerfully answered, and design advice is provided at whatever level might be requested by interested homeowners. We are experts at making vision into reality, so let us partner with you, to help your vision blossom into something functional and beautiful.
714-988-2179
Contact California Sunrooms Today!